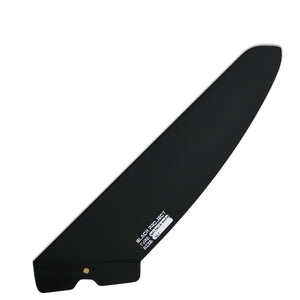 Windsurfing slalom & speed fin for weed shedding & shallow Water
The Weedspeed windsurfing slalom fin is designed to deliver race winning speed while coping with thick weed and shallow water.
The leading edge rake of 45° sheds weed, kelp and trash which would otherwise slow you down.
Black Project's anti-weed fins use their unique EQCM system sizing which makes the slalom range interchangeable.