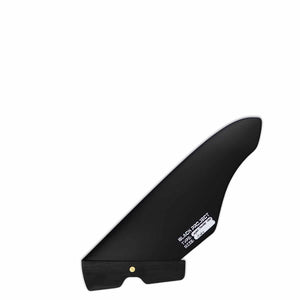 The Serpent anti-weed freewave windsurf fin range is designed to increase board speed, widen wind range and enhance turning abilities of all single fin freewave and freemove boards.
The Serpent is the tuned to mirror the performance of the more upright Kraken freewave fin yet be resistant to weed and kelp. The 45° progressive rake design sheds even the heaviest debris.
Due to its shallow depth the Serpent will also be popular for windsurfing in shallow water.
The Serpent fin range consists of five size options to cover all riders with a wide range of boards and wind conditions and is available in EQCM sizing for easy fin choice and fin quiver management.