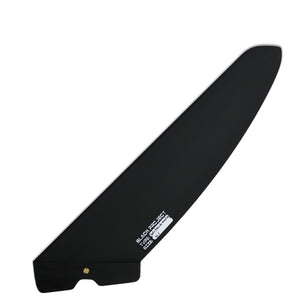 Weed Shedding, Early Planing, Lightening Speed & Smooth Jibes
The Hydro Anti-Weed Freeride / Freeerace fin is for windsurfing in weed filled and shallow water. Building upon our experience with our anti-weed ranges we developed a freeride windsurfing fin which enables recreational riders to sail in shallow and weed filled waters with more confidence and increased speed.
The 45° leading edge slices through the thickest of weed and kelp while the short max depth keeps you sailing when the water is shallow.
The Hydro fin range consists of six size options to cover all riders with a wide range of freeride boards and wind conditions.