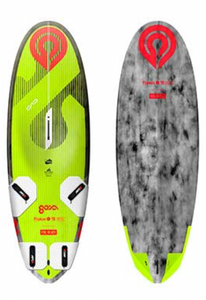 The Goya Proton is Goya's go-fast (very fast) salom board.  If you are in a racing situation and need to get to the finish line first, this is Goya's fastest board in the range.
The rockers have been reworked improving planning and top speed significantly.  The outline has gotten more parallel as well for better power.   

The 112, 118 and 137 are foil ready with a deep tuttle box.