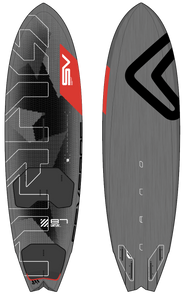 The Severne Nano 3 is the surf-style wave board in the range.  Geared towards riding the face of waves, the dedicated quad-fin Nano 3 will be sure to make you smile from that first bottom turn.  
Improvements over the Nano 2
: 87 liter and up are earlier planing and higher speed.  The Nano 3 is also now a dedicated quad fin board.